795 000 €*
Euros
703 785 £
972 015 $
55 201 620 руб
7 814 556 kr
6 253 732 元
107 638 230 ¥
935 349 Chf
Non-contractual information
Tourrettes-Sur-Loup
Purchase villa 7 rooms 200 m² | 5 bedrooms

3 'of the village, 5'of Vence, quiet, nature site, view of the village of tourrettes
pretty provencal villa
ground floor :
entrance opening onto large living room cathedral ceiling and fireplace,3-door windows onto a large terrace (south and west)
Nice terrace
bedroom 1 , large bedroom 2, bathroom, separate toilet
Floor: large bedroom 3 opening onto roof terrace, bathroom with shower, toilet en suite, dressing room
lower ground garden renovated:
2 rooms independent flat  48 m2 with kitchen, bedroom 4, shower room with toilet
+ Independent studio: kitchenette, shower and toilet.
beautiful  free form pool, great beach, pool house with summer kitchen, shower and toilet
beautiful flat and closed 3400 m² garden, big trees
what we think:
Character house partly renovated, 5 bedrooms, in a natural environment, level ground.
795 000 € honoraires inclus
Honoraires inclus à la charge du vendeur, notre barème de prix est consultable dans la page 'mentions légales' de notre site internet.

Land surface 3400.00 m²
Living surface 68.00 m²
3 levels
Aspect south
Heating electric
Year of construction
House individual
491V180M For sale villa
Request information
Message sent !
Energy class -
Greenhouse gas emissions
Mini/Max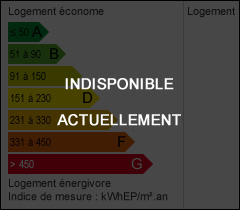 Unavailable at present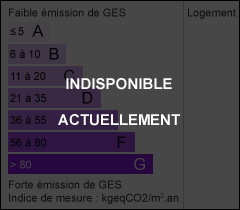 Unavailable at present
All useful places in the city of Tourrettes-Sur-Loup

Mini/Max
The statistics of the city and its inhabitants

Mini/Max
Tourrettes-sur-Loup
Alpes-Maritimes
France
Population
0
0
0
Distribution of population
Under 25 years
0 %
0 %
0 %
From 25 to 55
0 %
0 %
0 %
Over 55 years
0 %
0 %
0 %
Number of children per family
Families without children
0 %
0 %
0 %
With 1 or 2 children
0 %
0 %
0 %
More than 3 children
0 %
0 %
0 %
Dwelling type
Owners
0 %
0 %
0 %
Tenants out HLM (low-income housing)
0 %
0 %
0 %
Tenants HLM
(low-income housing)
0 %
0 %
0 %
Unemployment rate
0 %
0 %
0 %
Source: INSEE
Tax rates and residential property

Mini/Max
| | | | | |
| --- | --- | --- | --- | --- |
| | Housing tax | Property tax built properties | Undeveloped land tax | Garbage fee |
| Tourrettes-sur-Loup | 14 % | 20 % | 43 % | 9 % |
| Vence | 22 % | 24 % | 25 % | 11 % |
| Colle-sur-Loup (la) | 12 % | 24 % | 33 % | 9 % |
| Courmes | 23 % | 17 % | 42 % | 10 % |
| St-Paul | 0 % | 0 % | 0 % | 0 % |
| Roquefort-les-Pins | 0 % | 0 % | 0 % | 0 % |
| Alpes-Maritimes | 19 % | 22 % | 49 % | 9 % |
The tax rate (in%) are passed every year by local authorities. To obtain the amount of tax due by each taxpayer, multiply that rate by the taxable amount (determined by address of the location of buildings) of the property for property tax and rental values ​​of residential premises register for the tax.

Source: Ministry of the Interior and DGCL (Directorate General of Local Government)
The closest high schools and their success rate in the rank

Mini/Max
The 6 closest high schools
Address
Distance
Rate of success
in a level
Department
Alpes-Maritimes
Region
Provence-Alpes-Côte d'Azur
France
Hours of sunshine
0 h
0 h
0 h
Rainy days
0 days
0 days
0 days
Average temperature
0 °C
0 °C
0 °C